Year 4 student Tayla Soch has been awarded the Emergency Services Telecommunications Authority award 'Junior Triple Zero Hero' at their 12th annual ceremony this week, for her outstanding effort when dialling 000.
Tayla received the award for her quick thinking actions in calling for an ambulance to help her mum, who began to suffer from severe abdominal pain. Tayla kept her three-year-old brother calm, and made the decision to call 000 when her mum's condition worsened.
Tayla was presented with an Emergency Services Telecommunications Authority award at a ceremony last Thursday, where authority chief executive Julia Oxley highlighted the importance of teaching young people when, and how, to call 000.
We are extremely proud to learn of Tayla's bravery in this situation, and the strength and resilience she demonstrated at the time. In Tayla's words, "Don't think, just do it" [dialing 000].
You can find Tayla's story on the front page of this week's Moonee Valley Leader Newspaper! Please click on the image below to be directed to the story.
Congratulations, Tayla!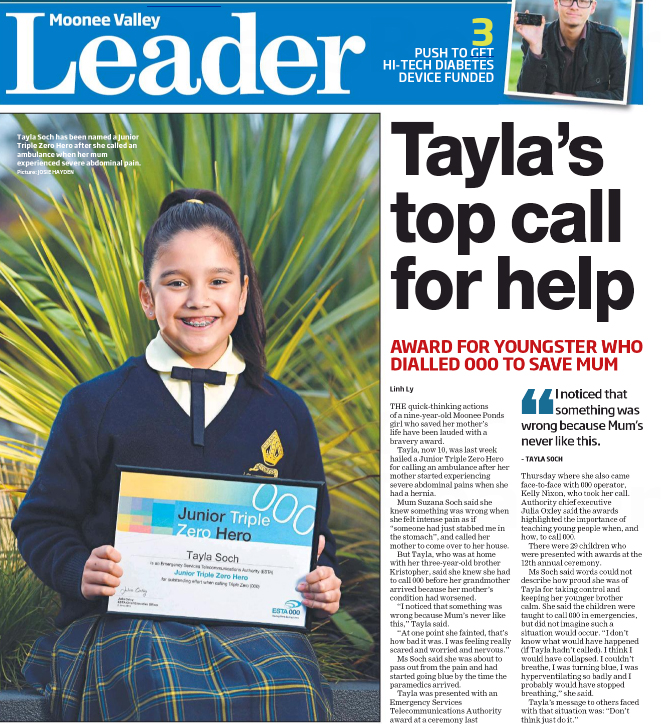 (Photo courtesy of the Moonee Valley Leader Newspaper.)