Foundation and Society
Foundation
The Lowther Hall Foundation was established in 2007 to support the ongoing provision of an outstanding educational environment for current and future Lowther Hall students.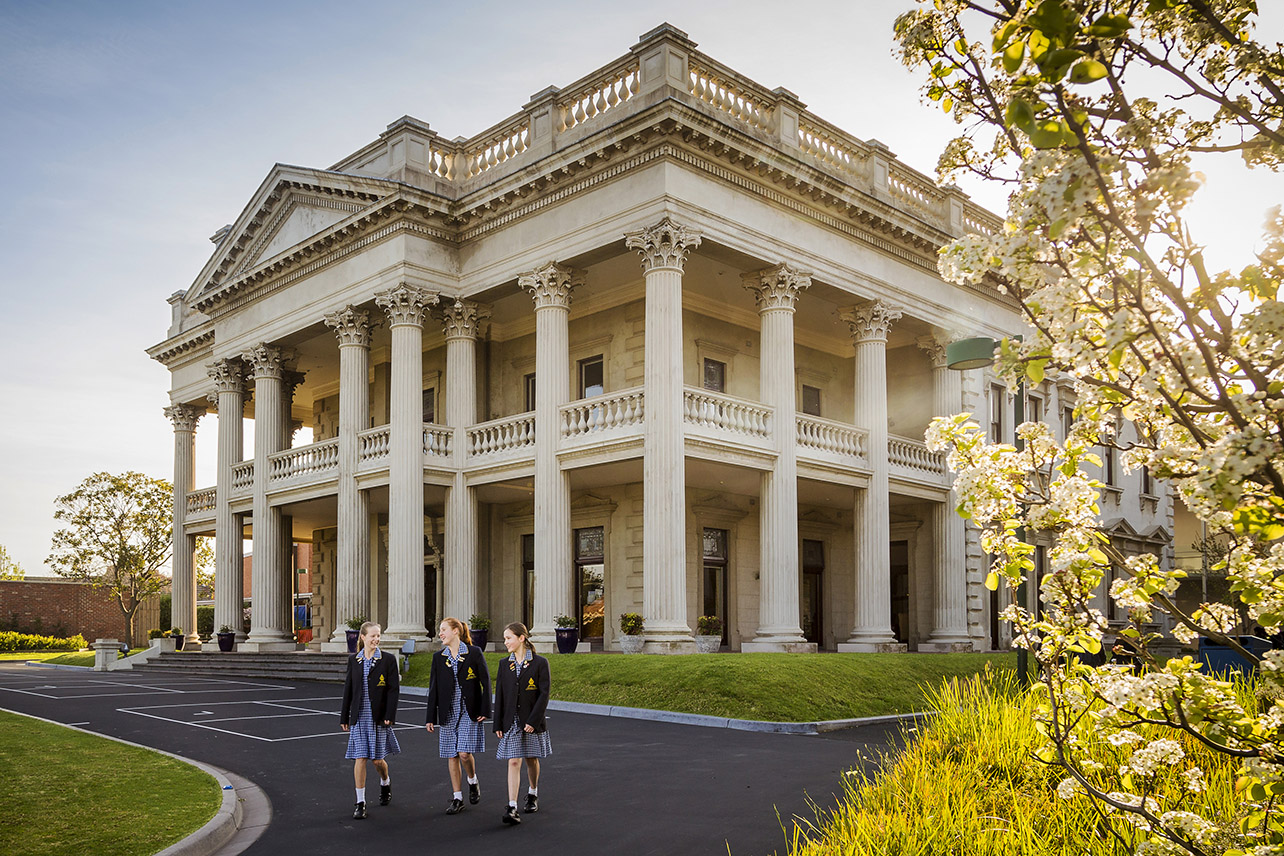 ---
Reflecting the School motto, Non Nobis Solum (not for ourselves alone), the Foundation extends to all members of the Lowther Hall community, an important opportunity to remain connected to the School and assist in its continued growth and success.
Lowther Hall has a proud and deserved reputation as a leading provider of education for girls. Yet the reality of education funding is that tuition fees and modest government grants do not cover the full cost of providing the high quality learning environment required to deliver an outstanding 21st century education.
Through membership of the Lowther Hall Foundation, Old Grammarians, current and past parents and friends of the School can make a valued and lasting contribution to Lowther Hall's continued success. Membership is available via an annual donation, a one-off donation, a bequest (see below) or through in-kind support. All donations to the Lowther Hall Foundation are tax deductible.
As well as being thanked and acknowledged via the Foundation Honour Board, all Foundation members are regularly invited to School and Foundation functions, and given priority seating at School events.
We warmly invite you to join today. Contact the Lowther Hall Foundation
ANNUAL GIVING 2018
Annual Giving is an opportunity for all members of the Lowther Hall community to demonstrate their commitment to our girls and show support for the value of a Lowther Hall education.
This is your chance to really make a difference in the lives of students at Lowther Hall, both now and in the future.
Annual Giving is all about participation, and gifts of every size make a significant and positive impact on our learning community.
Through your support of Annual Giving in 2018, you will enable Lowther Hall to continue to provide excellence in education for our girls.
You will help them to become the very best they can, allowing them to learn, to grow and make their mark on the world… inspired girls who will in their turn go on to become inspiring women.
For more information regarding supporting Annual Giving please download an Annual Giving brochure click here .
If you would like further information regarding Annual Giving or philanthropy at Lowther Hall, then please contact Mr Stewart Brook, Director of Development and Community Engagement on 9325 5000 or via email at brooks@lowtherhall.vic.edu.au
Junior Foundation
Many recent graduates wish to make an ongoing contribution to the school that served them so well as a student. Membership of the Lowther Hall Junior Foundation is open to any Old Grammarian who is 28 years of age or younger. Membership is offered at a discounted rate of $100 per year.
Contact the Lowther Hall Foundation regarding Junior membership.
To learn more about the Foundation or Junior Foundation, please email the Foundation Chairman by clicking here.
Foundation in Action
Thanks to the generosity of our members, the Foundation has contributed to a number of recent Lowther Hall learning environment upgrades including:
Drama Rooms upgrade
Open learning space furnishings
Cultural Centre renovation.
Current Foundation priorities include the upgrade of the Cultural Centre audio visual systems, additional furniture for open learning spaces and the upgrade of Grant House bathrooms.
Foundation Committee
The Foundation is coordinated by a small team of ten Foundation Committee members. The Foundation Committee meets approximately twice a term. Any member of the Lowther Hall Foundation can nominate to sit on the Foundation Committee, which is currently seeking new members.
To enquire about serving on the Foundation Committee, please contact the Foundation Chairman.
Society
The Lowther Hall Society recognises Foundation members who have chosen to make a bequest to the School via their will.
Making a bequest can be a way of contributing to the future of Lowther Hall without impacting your current financial position.
Society members are invited to regular events including an annual luncheon and are thanked and acknowledged via a dedicated honour board located in The Mansion.
Enquire about Society membership and making a bequest here.