Raymond House (Yrs 2 - 6)
Raymond House is the area of Junior School catering for students in Years 2 – 6.
Cementing Essential Capabilities, Broadening Perspectives
Learning in Raymond House is multi-faceted. A strong focus on cementing essential capabilities in literacy and numeracy is complemented by a varied program that includes Integrated Studies, Japanese, Philosophy and Religious Studies, Physical Education, Library, Performing Arts, Visual Arts and our comprehensive personal and social development program, Skills 4 Life.
Through this diverse program, Raymond House teachers tap into the girls' natural enthusiasm for learning and curiosity, building on their excitement through engaging classroom activities combined with a varied selection of specialist opportunities, excursions and incursions.
Personalised Learning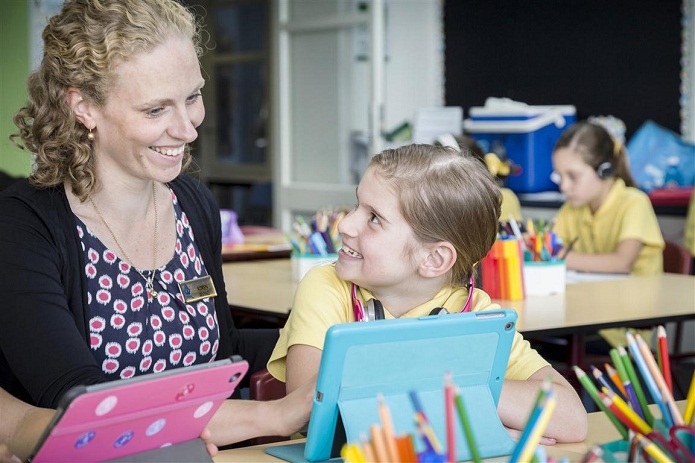 ---
Personalised learning is a key feature of the Raymond House experience. Classroom teachers develop learning plans for each student, in conjunction with specialist teachers and educational support staff. This ensures all students progress across the vital areas of literacy and numeracy at their optimal level of challenge, ensuring high levels of engagement in our classrooms. In addition, students' individual learning needs are catered to via our enrichment program for gifted and talented students and our learning strategies program for students requiring additional support.
Further, students are supported in their learning and personal development by the strong Lowther Hall Pastoral Care Program.
Curriculum Outline
Click here to view the curriculum outline for the Junior School years.