Raymond House Curriculum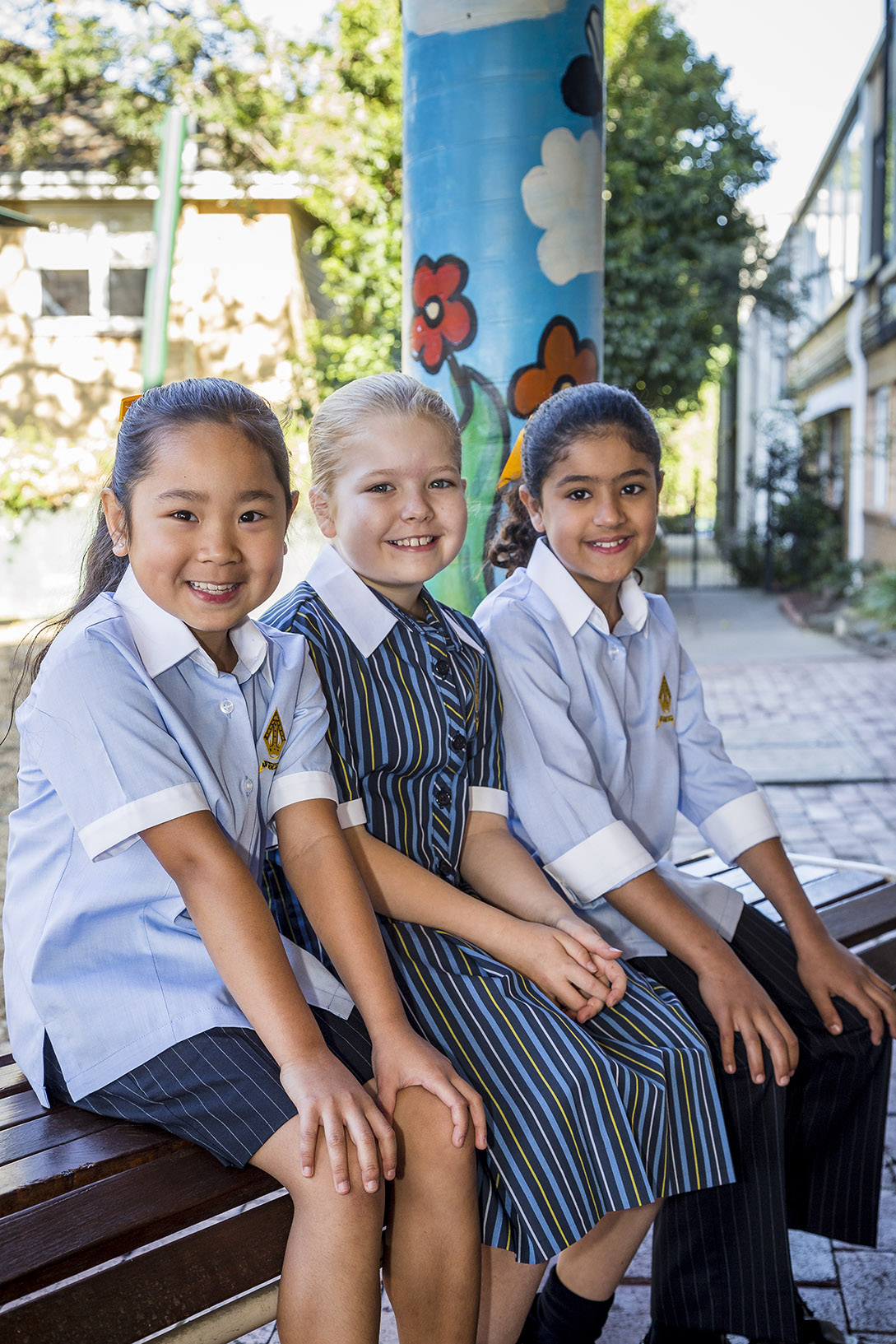 The curriculum in Raymond House at Lowther Hall has been developed to incorporate the best of all learning approaches through a balanced program that provides for meaningful, significant and challenging experiences for our girls.
English. Reading and Writing: girls are taught to predict, analyse and evaluate a range of texts as their skills develop, as well as analyse structural elements and language features to develop their own identity as an author. Speaking, Listening and Viewing: These are essential components of the girls' developing communication skills and students have the opportunity to develop confidence addressing their peers in class and progress to more formal audiences.
The comprehensive English program also includes spelling, grammar and comprehension skills, whilst further language activities are introduced including poetry, debating, formal oral presentations, essay writing and integrated activities.
Mathematics. Mathematics in Raymond House is taught from a base of concrete experiences which are used to develop and construct mathematical concepts and ideas in the mind of the learner. Students learn Maths Problem Solving, Number and Algebra, Measurement and Geometry, Statistics and Probability.
Humanities. The learning in Health, History, Geography and Civics and Citizenship is incorporated into integrated units of study. The focus of this approach is to build a realistic and thoughtful view of the world. It develops reporting, predicting and inferential abilities across these key learning areas.
Science and Technology. The program develops science inquiry skills while exploring specific understandings and science as a human endeavour. Students also develop computational and algorithmic thinking and create digital solutions to real world problems.
Information Communication Technology (ICT). The use of ICT is an integral part of learning in Raymond House. It is integrated in learning from Year 2 to Year 6 and supports the behavioural, social and academic development of the child, as well as 21st century skills.
Japanese (Years 4-6). The Japanese program is aimed at developing girls' intercultural knowledge and language awareness. The program reflects the natural language learning progression of hearing, speaking, reading and writing.
Music. In Raymond House, all girls take part in weekly classroom lessons. Our curriculum is based on the Kodaly method, which develops musical literacy and expertise using singing as its primary tool. Instrumental learning is also a key part of our students' musical experience. All girls from Year 3 to Year 8 receive a small group instrumental lesson each week, as well as band and orchestral rehearsals each week.
Physical Education and Sport. It is our goal to develop physical skills as well as fitness and to foster a positive attitude to physical activity. The Physical Education curriculum encompasses major games such as cricket, netball, softball, volleyball, soccer and tennis. All Raymond House students also undertake swimming lessons during the year. In addition to Physical Education, girls in Years 4-6 participate in the sport program, which includes a schedule of House competitions, round robin sport carnivals, cross country events and trial days for swimming tennis and athletics.
Inter School Sport. Lowther Hall competes in the Keilor District Sports Association in swimming, soccer, athletics and cross country. We also nominate our girls for selection trials at district and regional levels for netball, soccer and other sporting activities in which the girls show talent.
Philosophy & Religious Studies. This program is supportive of the Anglican ethos of the School and fortnightly chapel services are respective and inclusive of all faiths. The students are encouraged to ask big questions, to wonder about perplexing issues, to think creatively and critically and to look beyond themselves and engage with their world.
Visual Art. The students use a range of visual art forms, materials and equipment to develop their artistic ideas. Across the program from Year 2 to Year 6 the students will develop a variety of skills, techniques and processes in their making of visual art.
Health and Wellbeing. Our program assists the students to develop their self-esteem, positive relationships and successful interpersonal skills. This area is interconnected through the classroom, our Health and Wellbeing program, Circle Time, Raymond House Student Council and whole school events such as assemblies and special days. Girls are given opportunities to develop their emotional intelligence with a strong focus on developing the Qualities of the Lowther Hall girl through the following areas: social awareness, self management, social awareness, social management.
Curriculum Support - Enrichment. Students demonstrating particular strengths in an area of the curriculum are encouraged and extended by their class teacher who endeavours to provide challenging and stimulating experiences within the class program. In conjunction, we also provide small group and individualised activities for some students at their point of need.
Curriculum Support - Learning Strategies. Students experiencing difficulty in English or Mathematics may receive additional assistance through the Learning Strategies program. Such a program unquestionably produces most benefits when consistent support at home and school is provided. Therefore, we do invite families to discuss and become involved in these programs.