Old Grammarians
All former students are valued members of the wider Lowther Hall community and are encouraged to retain a lifelong connection to the School through the Old Grammarians' Association.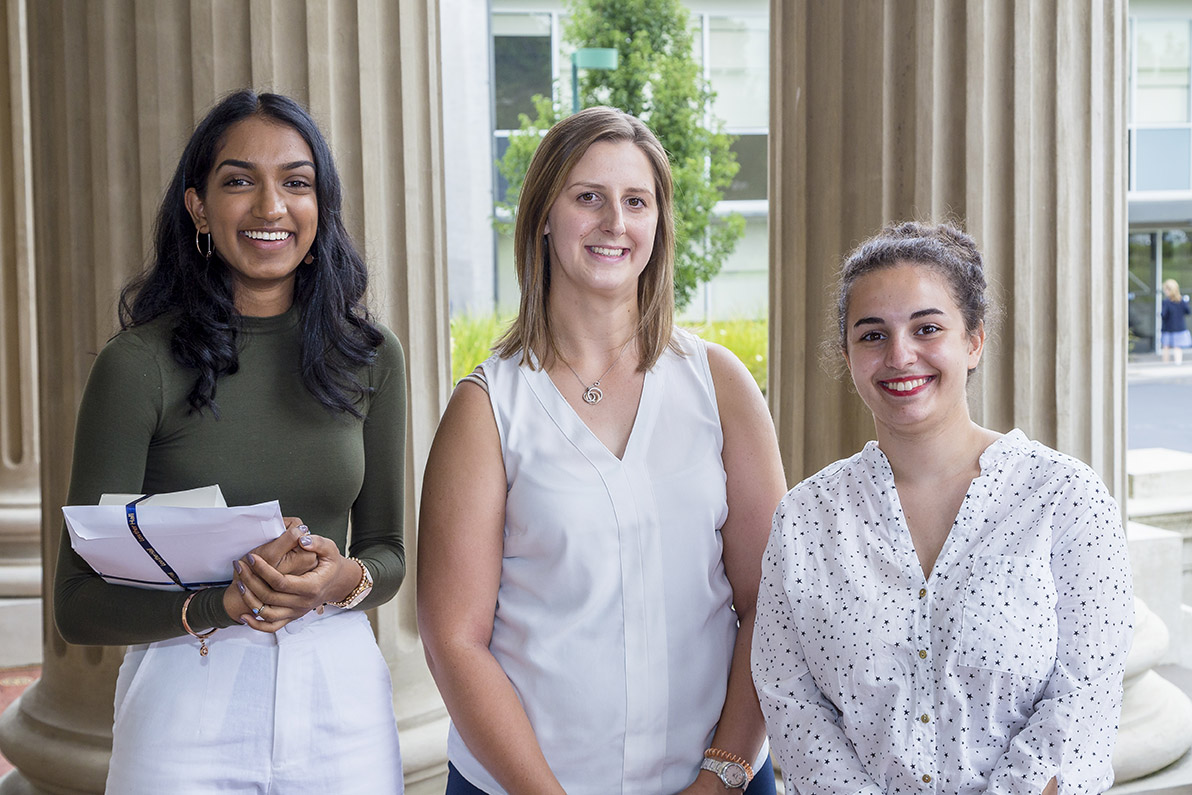 Lowther Hall has a strong and vibrant network of Old Grammarians throughout Melbourne and regional Victoria, as well as across Australia and overseas.
Through the Old Grammarians' Association, former students are able to retain friendships, be part of an established network of women representing almost every professional field and keep up-to-date with the latest goings on at the School through receiving the Lowther News newsletter, and Old Grammarians e-newsletter. Old Grammarians also receive invitations to attend School events such as The Story of the Cross, School performances and the annual Service of Carols, held in Melbourne's St Paul's Cathedral.
Membership
Upon completing secondary school, Lowther Hall girls are automatically life members of the Old Grammarians' Association. A one-off life membership fee is included in the tuition fee for all Year 12 students.
Committee
The Old Grammarians' Association is coordinated by a Committee of past students.
The Committee works in conjunction with the School to organise networking events to create opportunities for past students to reconnect.
The Old Grammarians' Association AGM is held in February or March each year and all Old Grammarians are warmly invited to attend.
Reunions
Lowther Hall hosts reunions for year groups celebrating 1, 5, 10, 20, 30, 40 and 50+ years since leaving school.
Reunions are extremely well attended and provide a wonderful opportunity to reconnect with school friends. To ensure you receive invitations to reunions, please ensure we have your current contact details. Update your details here.
Click to book for upcoming Reunions to be held on Saturday 21 August:
Class of 1981: https://www.trybooking.com/BROWY
Class of 1980: https://www.trybooking.com/BROVQ
Class of 1991: https://www.trybooking.com/BROXS
Class of 1990: https://www.trybooking.com/BROXO
Class of 1996: https://www.trybooking.com/BREEK
Class of 1995: https://www.trybooking.com/BREDW
Class of 2001: https://www.trybooking.com/BROYF
Class of 2000: https://www.trybooking.com/BROYC
Connect
Connect with the Old Grammarians via Facebook or LinkedIn.
Support for Current Students
The Old Grammarians' Association aims to support current Lowther Hall students and is proud to award a number of prizes and scholarships each year. These include:
The Elaine Klemke Award presented to a Year 6 student who has achieved excellence in service to the School.
The Evelyn E Sampford Music Scholarship, which provides one year of music tuition to an outstanding music student in any year level up to Year 11.
The Old Grammarians' Scholarship of $4,000, awarded to a Year 11 student of high academic potential.
The Nora Collisson Prizes for Philosophy and Religious Studies, History and Literature, awarded to Year 12 students who have excelled in these subjects.
The Winstow Prize and the Blinkbonnie Prize, each of which is presented to a Year 12 student who is outstanding in both academic and co-curricular pursuits.
The Old Grammarians' Association provides further support to the School where possible.