Senior School (Yr 7 - 12)
In Senior School, a deliberate focus on developing independence goes hand-in-hand with the wider Lowther Hall emphasis on personalised learning and the development of life skills.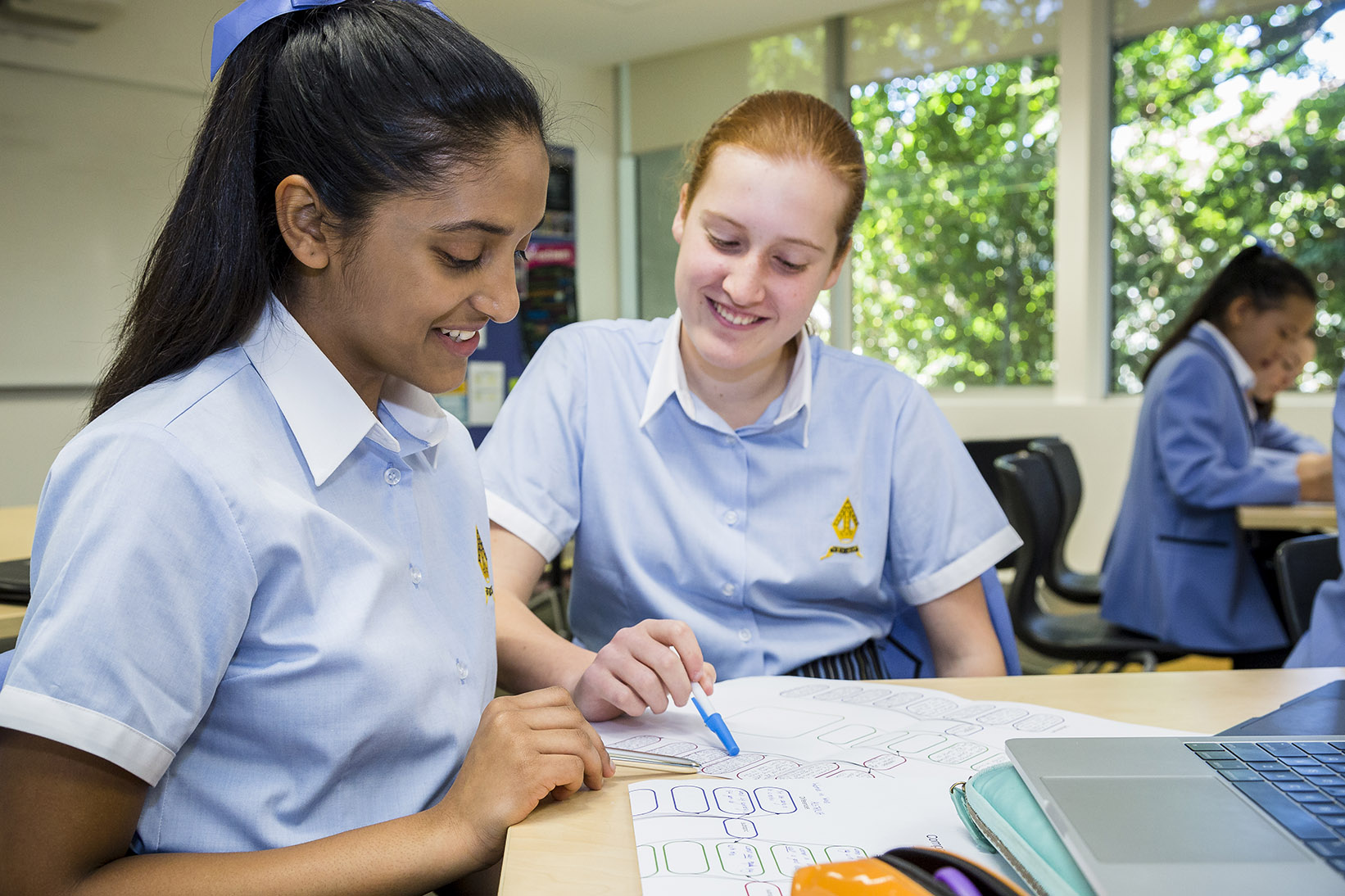 ---
One Campus, Separate Spaces
The entire Senior School (Years 7 – 12) is located on our Leslie Rd campus. This promotes a sense of connectedness as well as giving students the advantage of multiple cross-age learning opportunities.
At the same time, separate spaces for our Years 7 – 9 students (Sampford House) and our Years 10 – 12 students (Grant House) enable students to benefit from tailored programs suited specifically to their developmental stage.
Empowerment
Through a differentiated curriculum and a focus on educating the whole person for the whole of life, in Senior School we help each student to understand her own unique educational needs and empower her to be the driver of her own learning, not a passenger. The proof of this approach can be seen in our excellent results.
Choice and Opportunity
Learning in Senior School is characterised by both choice and opportunity. Our wide-ranging curriculum enables each student to tailor a pathway that suits her interests. This culminates in a final year program that may include VCE, VCE VET and/or first year university subjects.
Variety in the Senior School classroom is complemented by a diverse selection of cocurricular opportunities including the Duke of Edinburgh's Award program, music and drama, clubs and an enormous range of sports such as athletics, basketball, surfing, rowing, snowsports, netball, cricket and many more.
Learn More...