Cocurricular Life
Senior School students have access to an incredible range of cocurricular opportunities that complement the School's academic program.
Participation in cocurricular activities helps students to develop a well rounded outlook and fosters development of qualities such as commitment to excellence and working as part of a team.
CoCurricular Opportunities
House System. Through Lowther Hall's House system, students participate in spirited, cross-age inter-House sporting competitions including the athletics and swimming carnivals, House activities days, fundraising competitions and the annual House Performing Arts Competition.
Music. Lowther Hall has a well-deserved reputation for musical excellence. Senior School music groups include: Concert Band, Lowther Orchestra, Stage Band, Jazz Band, Lowther Singers, Senior Chamber Choir. As well as ensembles including: Brass Ensemble, Guitar Ensemble, Chamber Strings, Clarinet Ensemble, Flute Ensemble.
Girls' Voices of the Cathedral Choir. Lowther Hall has been chosen to provide St Paul's Cathedral with its first all-girls choir in 125 years.
Musical Performance Opportunities. Annual Music Concert at the Melbourne Recital Centre, Autumn Band Festival, Winter Strings Festival, Evening of Song, Annual School Musical/Play, regular Soirees throughout the year, House Perfoming Arts Competition, Paris Cat Jazz Club, Generations in Jazz Festival in Mt Gambier, as well as many class concerts and Lowther Community events.
Sport. There are myriad opportunities for girls to participate across a wide range of sports. Lowther Hall girls compete in the Girls Sport Victoria Competition Program, and other training and competition programs. Sports include: Badminton, Basketball, Cross Country, Diving, Equestrian, Fencing, Football (AFL), Hockey, Indoor Cricket, Netball, Orienteering, Rowing, Snowsports, Soccer, Softball, Swimming, Tennis, Track and Field, Track Cycling, Triathlon, and Volleyball.
Performing Arts. Senior School provides girls with the opportunity to compete within Dance teams. They include Hip Hop and Lyrical Dance. Students also have the opportunity to participate in the annual full scale senior school production – in a lead role, in the chorus, as a dancer, as a musician or backstage.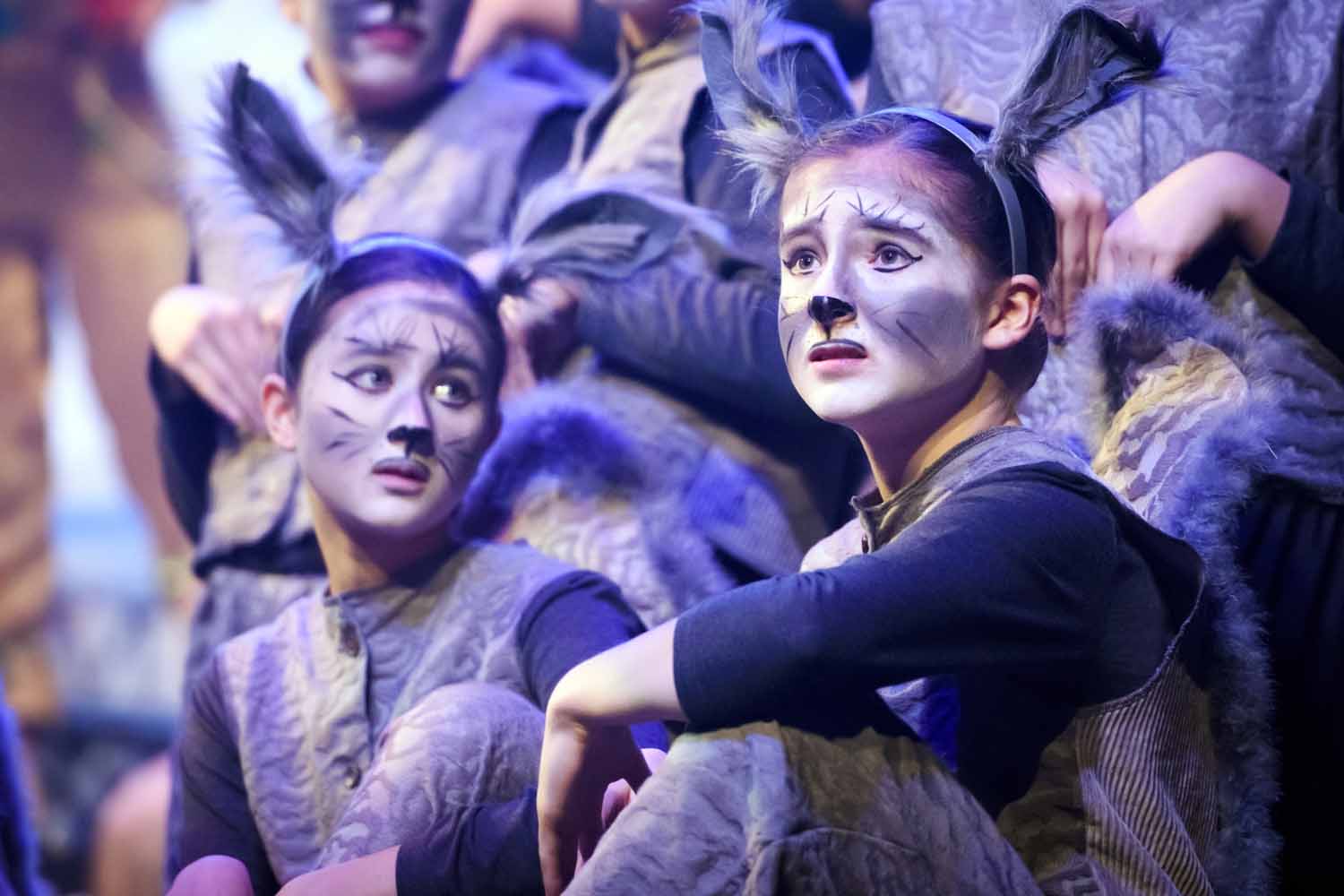 Duke of Edinburgh's Award. Students from Year 9 onwards are supported to participate in this widely recognised leadership program. Activities included within the award: Expedition hikes and sailing, as well as Community Service.
Social Justice. Students may elect to join Lowther Hall's Social Justice Committee. Led by the School's Social Justice Prefect, the committee plans and coordinates fundraising and awareness raising activities around issues or causes as determined by the student body.
Senior School Student Council. Lead by the Senior School Deputy Captain, the Senior School Student Council enlists the participate of girls at every year level, to discuss and put in place motions for change or improvement.
Debating. Lowther Hall students may represent the School in Debating Association of Victoria (DAV) competitions.
Tournament of Minds. Students can participate in this inter-school problem solving competition program.
Journalism. For those with a journalistic bent, the Senior School student newspaper "The Mansion Messenger" provides an outlet for girls wishing to write articles, submit cartoons or participate in written debate. Senior School students also produce the School's annual student magazine, "The Chronicle".
Clubs. A range of clubs including Science Club, Art and Design Club, Book Club, Maths Club and Chess Club cater to students' individual interests.
Makerspace. The Senior School Learning Resource Centre provides lunchtime activities including robotics, 3D printing and craft.
Years 7 and 8 Community Connections Program. Students in these years have the opportunity to lead workshops with residents of Benetas Aged Care.
Leadership Opportunities. There are over 80 positions for leadership within senior school at Lowther Hall including: Prefect Body, Deputy and Assistant Deputy House Captains, Faculty Captains, Activity Captains, Sports Captains and Year 11 House Leaders.
Cross Age Programs. Students have the opportunity to participate in "buddy" programs with girls in Blinkbonnie House and Raymond House, be "gate-greeters" for girls in Blinkbonnie House, as well as classroom and reading buddies. Girls in different year levels also work together in academic peer-assistance programs.